Our main priority is to make the transition for you and your family to living in Europe as easy as possible.
Relax and let us take the strain. We will work with you to make the transition of moving overseas is as easy as it can be and we will take care of everything so you can concentrate on discovering the delights of your new home. JCB Movers have the experience to undertake domestic and commercial removals to France, Luxembourg, Portugal, Gibraltar and most other European countries for the last 15 years with storage depots in the UK, Spain (Denia) and Spain (Malaga). Our team of experienced experts will undertake removals of all sizes from one box to the biggest house or commercial moves.
We undertake part loads and small loads to all areas. All types of vehicles from transit vans to draw bars and articulated lorries to meet every individual need. You can move with confidence to and from all areas of Europe now including the Balearic Islands (Ibiza, Mallorca and Menorca) specialising in moves to France and Spain with our extremely competitive rates. We thrive on giving the best service we can for the best price.
We never run empty on international haulage, so we are able to keep the prices down for our clients whereas many of our competitors deliver from one country then return empty (effectively charging you the empty return journey). JCB Movers take great care in the export packing and wrapping of all your goods. Even if you choose to have our part pack service we will not just blanket wrap goods like many companies, we like to know our clients goods are secure and protected as best they can be, JCB Movers export pack with up to 3 layers of packing materials. All jobs have full triple copied goods inventory sheets and contracts between company and client. We are very conscientious with our clients good and we want you to know and see that we are very organised with our clients goods.
Here at JCB Movers we aim to make sure that our reputation as a professional domestic and commercial removals and Storage Company is maintained. We provide a comprehensive, flexible, cost-effective, efficient and professional relocation service in partnership with large companies and for private individuals. Our commitment to you is a total-satisfaction guarantee. We adapt our services to your specific needs because we know how stressful moving can be, so we take on that stress for you by ensuring you everything is ok and safe when using us.
With over 30 years of experience and a dynamic, flexible, experienced, friendly team we will ensure that relocating personnel and their family members experience a positive and stress-free transition to moving to Europe.
If you have any questions about our European relocation services call us on 01268 921700 or email us on info@jcbmovers.co.uk
Take a look below to see some of the European relocation services we offer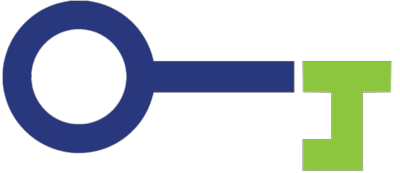 Did you find what you need?
Can't find what you're after? Don't hesitate to get in touch today.
Monday to Friday 9am - 7pm
Monday to Friday 9am - 7pm
To book a removal get in touch using the contact details provided below.
Monday to Friday 9am - 7pm